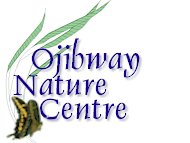 Main Menu
Site Map & Links

OTHER PHOTO PAGES
Ojibway Prairie Complex
Orchids
Spiders
Bugs
Bats
Fungi

Prescribed Burn Recovery
(click on image to enlarge)


One day after burn
This prescribed burn was carried out on April 15, 2003 in the Ojibway Prairie Provincial Nature Reserve by the Ontario Ministry of Natural Resources.
One week after burn
The bare ground is no longer insulated by a thick layer of leaf litter which allows sunlight to warm the soil. Prairie plants start actively growing earlier here than in unburned portions of the reserve.
Two weeks after burn
The conspicuous humps of soil seen throughout the prairie were created by mound building ants.
Three weeks after burn
The fire killed the above ground growth of shrubs and saplings. None show any sign of leaf out. Shrubs such as smooth sumac will soon be producing new stems to replace those lost in the burn.
Four weeks after burn
The burned areas are now much greener than surrounding unburned areas. Spring wildflowers such as yellow strar-grass, blue-eyed grass, hoary puccoon and wild strawberry are beginning to appear.
Five weeks after burn.

Six weeks after burn.



Eleven weeks after burn.



Twenty weeks after burn (Sept 6).

Photographs © K. Fawdry
---

To send comments or questions:
Information last updated : 12 September 2003
URL of this page: http://www.ojibway.ca/2003burn.htm
Copyright © 2003. All rights reserved. You are on a City of Windsor Web Site.