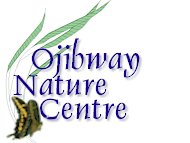 LINKS
ECFNC home page
Ojibway Nature Centre
Site Map & Links

MORE EVENTS

Upcoming Nature Centre Events

Activities Calendar
Essex County Field Naturalists' Club
---
The club meets on the second Wednesday of each month from September to June in a new location Ojibway Nature Centre, 5200 Matchette Road, Windsor. Meetings begin at 7:30 pm and feature a guest speaker. Non-members are welcome to attend events and learn more about our club.
For further information concerning the ECFNC excursions, contact Sarah Renaud (sarah.renaud@gmail.com) or Sarah Baldo (519-300-0039). Let us know your ideas for upcoming excursions. Consider volunteering as an excursion leader."Thank you" to everyone who has volunteered to lead an excursion. We appreciate leaders sharing their time and expertise with others.
---
July 19 – Canada South Land Trust Prairie Walk – Join a guided walk on the Ojibway Prairie Provincial Nature Reserve for a glimpse of summer flowering plants. Meet at 6:30 p.m. on Titcombe Road at the prairie entrance which is across Matchette Road from the Ojibway Park parking lot. Call Betty at 519-944-0825 to indicate you will be attending and for more information. Donation to the Land Trust's Legacy Fund is welcome ($20.00). Refreshments following the walk.
August 8 – Tour of Point Pelee restored savannah sites, ECFNC Members' Meeting/Excursion – Come out to Point Pelee National Park for this very special event! We will be lead through the park by experts in ecology and conservation to view restoration work has been conducted (including manual removal of invasive species, prescribed burning, and planting of native grasses and flowers). We will have the opportunity to observe the differences between the control plots and the newly opened savannah restoration sites. The savannah habitat at Point Pelee protects 25% of the Species at Risk in the Park. The visit will certainly be dynamic, interesting, and educational. Where to meet: Visitor Centre at 7:00 p.m.; remember, it takes approximately 20 minutes to reach the Visitor Centre after entering the park.
Sept. 12 – ECFNC Member's Meeting – Guest speaker: Dan Loncke, The War of 1812. Join us at the Ojibway Nature Centre at 7:30 p.m. to learn about the War of 1812 and participate in this bicentennial commemoration. Everyone is welcome!
September 15 – 16 – Hawk Festival, Holiday Beach – ECFNC's Blue Kestrel Café will be open on this weekend for the Hawk Festival. The Festival includes lots of interesting things – hawk watching, workshops, guided tours, banding, vendors, etc. Our Café sells coffee, pop, muffins, cookies, hot dogs, etc. Claire needs help for this event, including setting up and taking down the food tent on both days, plus driving to the teaching building to make the coffee, selling our products, etc. It is very hard work to organize this event and many volunteers are needed to help make it run smoothly. Please call Claire McAllister if you would like to volunteer – 519-254-1854. If needed, Claire can arrange for free entrance to the park when you are volunteering.
September 22 - Peche Island Day. Activities will run from 10:00 am to 3:00 pm. Peche Island Day is a free event and everyone is welcome to attend! Cancellation subject to adverse weather conditions. Picnic lunches are okay, however no garbage should be left behind. Bike or bus to the event. Limited parking available offsite. Boat Boarding at Lakeview Park Marina, 9200 Riverside Drive E. Boat transportation will be provided to and from the island beginning at 10:00 am. If you have a life jacket, please bring it. The last boat bringing people to the island will leave at 1:00 pm. Marked trails for self-guided tours. Guided tours of the island also available. Light snacks and beverages available for purchase. Volunteers are needed for this event which is a joint effort of ECFNC, City of Windsor, CEA, DRCC, BASF, MNR, University of Windsor and Windsor-Essex County Canoe Club. Call Karen at 519-966-5852 or email at kcedar@city.windsor.on.ca if you are able to volunteer.
Exciting trip opportunity! – September 2012 We have the opportunity to travel to the Bruce Peninsula Bird Observatory for the fall migration! Accommodation is available in the Grebe Lodge, located in Cabot Head Provincial Nature Reserve, near Tobermory. The Lodge sports an open-concept common room, with an enormous central fireplace and large windows offering expansive views overlooking beautiful Georgian Bay. There are 2 large bedrooms with bunk beds, and a well-equiped kitchen. The Lodge is "off grid", running on solar power with propane appliances. Trip participants are responsible for their own transportation to and from Grebe Lodge as well as their own meal preparation. We will visit the bird observatory, observe bird banding, hike along Bruce Trail and relax by the fireplace! The cost for this trip is around $40 per person. If you are interested in this trip, please contact Sarah Renaud ASAP to reserve your place. This trip will only run if we have sufficient interest When: September 28-30, 2012 More info: http://bpbo.ca/ Contact: Sarah Renaud 519-712-9554 sarah.renaud@gmail.com
---
For more information about the club or how to become a member please attend a monthly meeting or write to:
Essex County Field Naturalists' Club
Devonshire Mall P.O.
P.O. Box 23011
Windsor, Ontario N8X 5B5