Christmas Bird Counts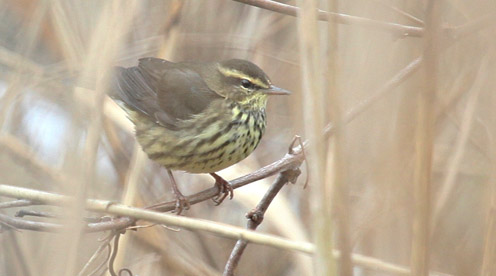 ---
When did it all begin?
In 1900, ornithologist Frank Chapman was disturbed at the slaughter of birds in the annual holiday event called the "side hunt". The team that shot the most birds and animals was the winner. As a protest, Chapman organized 27 friends in 25 locations on Christmas Day, 1900. Instead of shooting birds, they counted them.
Count Rules are simple:
Each bird count is a circle 15 miles (24 km) in diameter, about 177 square miles (458 sq. km). Bird counters try to cover as much of the circle as possible within a 24-hour calendar day, counting each individual bird and species they find.
2015 marks the 116th anniversary of Christmas Bird Counts. About 60,000 volunteers will participate in over 2,100 counts and tally over 65,000,000 birds during the December 14 - January 5 count period. Count sites can be found in all Canadian provinces and territories, all 50 US states, Mexico, Central and South America.
Why Count?
Birds are indicators of the overall health of our environment. Christmas Bird Count data over time in any given area can provide valuable insight into the long-term health of bird populations and the environment.
The Christmas Bird Count is the longest running ornithological database and is used to monitor the status of resident and migratory bird populations across North America. The +360 Canadian counts are co-ordinated by Bird Studies Canada. Count results are published annually by the National Audubon Society and are now available on the WWW at the: Christmas Bird Count Home Page.
Compiler's contact information and detailed maps of all Canadian count circles are available on the Bird Studies Canada web site.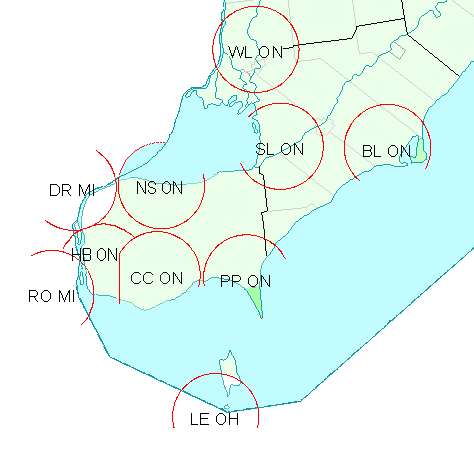 2020 COUNT DATES
Please note that locally organized counts in Windsor-Essex County have been cancelled due to local pandemic status of Grey- Lockdown as of Dec. 16, 2020
CC Cedar Creek (Harrow-Essex-Kingsville) - cancelled due to local pandemic status of Grey-Lockdown as of Dec. 16, 2020
BL Blenheim (Rondeau) - Dec 20 (contact Keith at keithburk2@xplornet.com)
PP Point Pelee (Leamington-Wheatley) - cancelled due to local pandemic status of Grey-Lockdown as of Dec. 16, 2020 (contact Sarah at sarah.rupert@canada.ca)
Rockwood/Amherstburg - TBD (contact coordinator Tom at tcarpen1980@yahoo.com)
NS Lakeshore (Tecumseh-Belle River) - cancelled due to local pandemic status of Grey-Lockdown as of Dec. 16, 2020 (contact coordinator Glenn at eaglecoach@cogeco.ca)
HB Holiday Beach (Amherstburg-LaSalle) - cancelled due to local pandemic status of Grey-Lockdown as of Dec. 16, 2020 (contact Jeremy at hattjeremy@hotmail.com)
DR Detroit River (Ojibway-Windsor) - cancelled due to local pandemic status of Grey-Lockdown as of Dec. 16, 2020 (contact Ojibway Nature Centre 519-966-5852)

Sample Results: