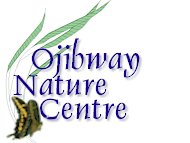 LINKS
Ojibway Nature Centre
Site Map & Links
Map of Ojibway
Other Local CBCs
1998 results
1997 results

1999 Cedar Creek Christmas Bird Count
---
The Cedar Creek CBC covers the central southern portion of Essex County, Ontario including Kingsville, Harrow, McGregor, Essex and a portion of the Lake Erie shoreline. The fifteenth Cedar Creek CBC on December 18th, 1999 attracted thirty-five participants who tallied 88 species and 32,832 individuals. Record high counts (numbers in bold) were observed for Common Goldeneye, Bufflehead, Ruddy Duck, Bald Eagle, Red-bellied Woodpecker, White-breasted Nuthatch, Hermit Thrush, American Pipit, and Common Grackle.
Several unusual species such as Horned Grebe, Double-crested Cormorant, Merlin, Little Gull, Marsh Wren and Ruby-crowned Kinglet have been recorded on few previous counts. Sanderling and White-winged Crossbill were new to the Cedar Creek CBC, bringing the total number of species recorded on all counts to 140. After a long day of birding everyone descended on Tom and Peggy Hurst's for the tally and a pot luck dinner.
PARTICIPANTS: Area 1 Kingsville: (69 species) Tom Hince, Heather Campbell, Peggy Hurst. Area 2 Cedar Beach: (43 species) Betty Learmouth, Gordon Barnett, Paul Desjardins, Mike Forton, Muriel Kassimatis, Raymond & Kathy Lesperance, Carl Maiolani, Pauline Renaud, Bob Wickett. Area 3 Gesto: (41 species) Anne & Brian Barbour, Allan Merritt, Bernard Calhoun, Shirley Grondin, JoAnn Grondin, Jim McAllister, Ron Muir, Phil Roberts, Andy Garlatti, Nikki van Vrouwerff, John Zoch. Area 4 South Colchester: (64 species) Steve Pike, Thomas Hurst, Keith Burk, Jim Burk, Randy Horvath. Area 5 Harrow: (57 species) Paul Pratt, Elaine Sinnott, Karen Cedar, June Hurley, Fred Urie.
The list below is divided into four columns: (SPECIES); (#) the number of counts recording this species; (MAX) maximum number recorded for a single count; (1999) results for 1999 count. Species recorded during count week but never on the count are shown as (cw).