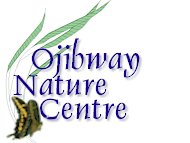 LINKS
Upcoming Club Activities and Events
Ojibway Nature Centre
Essex County Stewardship Council
Holiday Beach Migration Observatory
Ontario Purple Martin Association
Site Map & Links
PRESIDENT
Phil Roberts
EGRET SUBMISSIONS
Karen Cedar

Ontario Nature, Federation of Ontario Naturalists


Canadian Nature Federation
Essex County Field Naturalists' Club
---
Who Are the ECFNC?
Organized in 1984 and incorporated in March 1985, the Essex County Field Naturalists' Club is a volunteer organization affiliated with the Federation of Ontario Naturalists (FON) and the Canadian Nature Federation (CNF). The members are from various backgrounds and some work professionally in the fields of conservation and education.
The stylized Great Egret used in the club logo and newsletter symbolizes the southern character of Essex County. Great Egrets nest in greater numbers here than elsewhere in Ontario. In late summer and early autumn as many as 100 can be seen in the many ponds, creeks and marshes along the shoreline of Lake Erie.
Worth Striving For
The objectives of the Essex County Field Naturalists' Club are:
to promote the appreciation and conservation of the diverse natural heritage of Essex County and the surrounding region.
to provide opportunities for people to become acquainted with and better understand the natural environment.
to promote the identification, preservation, maintenance and restoration of natural habitat areas.
to co-operate with and support other organizations with similar objectives.Click here for links to other Ontario clubs and organizations.
ECFNC in Action
The Essex County Field Naturalists' Club is involved in many areas of conservation, education and exploration with committees dedicated towards Heritage Fundraising, Stewardship, Bluebird Monitoring and Field Trips.

For example the Nature Conservancy of Canada and Essex County Field Naturalists' Club worked together to purchase part of the Stone Road Alvar on Pelee Island.

The club's newsletter, the Egret, gives members an active voice on current environmental issues as well as keeping them informed on upcoming club meetings, activities and field trips. The Egret is published quarterly. Download the June 2012 issue of the Egret.

Proceeds of the new book, Fishes of Essex County, will go to to the Essex County Field Naturalists' Club.

The club meets on the second Wednesday of each month from September to June. Meetings begin at 7:30 pm and usually feature a guest speaker . Non-members are welcome to attend.

For more information about the club or how to become a member please write to:


Essex County Field Naturalists' Club
Devonshire Mall P.O.
P.O. Box 23011
Windsor, Ontario N8X 5B5

Click here to open a membership form (PDF)