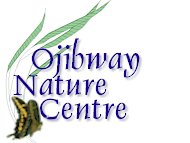 LINKS
Main Menu
Site Map & Links

PRE-SCHOOL and YOUTH
ADULT Programs
ECFNC events

Upcoming Events and Programs
Ojibway Nature Centre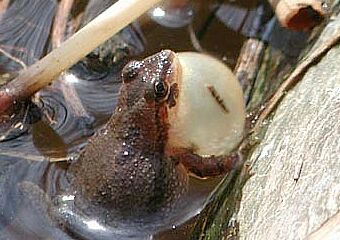 VISA, MasterCard and Debit card are accepted for in-person registration. There is a 10% discount for families and seniors. Fees are $6 higher for non-residents of Windsor. NEW! You can now register on-line at: www.reconnectwindsor.ca (Call Ojibway first to register for this service).
Thrilling Thursdays
March through November, Ojibway Nature Centre will be open in the evening on the last Thursday of the month. Please sign up early for these special programs we will be offering. Fee is $6/adult, $5/child. Family discount available.

Oct 30 Spiders and Other Bugs 6:30-8:00pm
Nov 27 Owl Prowl 6:30-8:00pm

Peche Island Day -- CANCELLED -- Forecasted winds are presenting safety concerns
A unique opportunity to explore Windsor's island park. Free transportation provided to and from island, guided tours and information displays. Snacks and beverages available. Garbage free event. Limited parking, consider biking or busing. If you have a life jacket, please bring it. Participants must be able to climb a 4 step vertical ladder.
Date: Saturday, October 4
Times: 10:00 am-3:00pm
Boats leave from Lakeview Marina, 9200 Riverside Drive East. Last boat to island at 1:00pm. Last boat to mainland at 3:00pm.
Ojibway's Fall Colour Festival
Celebrate fall with guided prairie and fall colour hikes, discovery kits, creature features and more!
Date: October 13
Time: Monday, noon to 4:00 pm
Free Admission
---
PRE-SCHOOL and YOUTH
'Possum Pals (parents and tots ages 2-4)
Children not yet ready to leave the pouch? Join us for this educational and fun parent/tot adventure in nature.
Dates: Mondays September 8 - December 1 (no class October 13)
Times: 10:00am – 12:00pm
Fee: $100/12 weeks
Li'l Nature Nuts (ages 2 ½-4)
Take a walk on the wild side at Ojibway Park. Enjoy this fun-filled program that includes woodland walks, animal games and nature themed crafts. (no class November 11)
Dates: Tuesdays, September 9 – December 2
Times: 9:30 am – noon
Fee: $120/12 weeks
Natural Discoveries (ages 3-6 and 7-13)
Discover the wonders of nature through these monthly hands-on discovery classes at Ojibway Nature Centre. Topics will include bird identification, migration, animal tracks, hibernation, and winter survival.
Dates: Fridays, September 19, October 17, November 21 and December 19
Times: 10:00 am – noon
Fee: $29/4 classes
---
ADULT PROGRAMS
Fall Hiking at Ojibway
Exercise your body and brain! These brisk morning walks with one of Ojibway Nature Centre's naturalists will introduce you to the many plants and animals in our area. Explore the Ojibway Prairie Complex and meet new friends. Senior discount available.
Date: Tuesdays, September 9 – November 25
Times: 10:00 – 11:00am
Fee: $54/12 weeks
Fall Bird Migration Field Course
A series of morning field trips to observe the incredible variety of birds that migrate through Southwestern Ontario each fall.
Dates: Morning field trips (8:30 am - noon) to Point Pelee or Holiday Beach.
Fee: $15 each (dates are tentative)
Oct 18, (Saturday) meet at the Point Pelee Tip parking lot






VISA, MasterCard and Debit card are accepted for in-person registration. There is a 10% discount for families and seniors. Fees are higher for non-residents of Windsor.