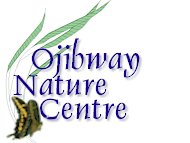 LINKS
Main Menu
Site Map & Links

PRE-SCHOOL and YOUTH
ADULT Programs
ECFNC events

Upcoming Events and Programs
Ojibway Nature Centre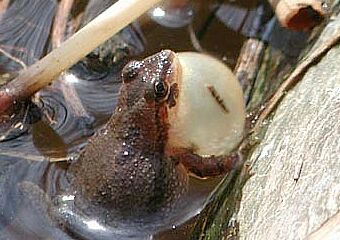 VISA, MasterCard and Debit card are accepted for in-person registration. There is a 10% discount for families and seniors. Fees are $6 higher for non-residents of Windsor. NEW! You can now register on-line at: www.reconnectwindsor.ca (Call Ojibway first to register for this service).
Friends of Ojibway Prairie Annual General Meeting
Join us for an afternoon of updates, a guest speaker and a guided prairie hike.


April 12, 2015


12:00-1:00pm Registration
1:00pm Annual General Meeting


Guest speaker: Dr. Anton Reznicek of the University of Michigan and curator of vascular plants at the University of Michigan Herbarium

Dr. Reznicek's numerous contributions to conservation and botanical education make him a respected authority on endangered species and plant ecological issues. He has served on the Michigan technical advisory committee on threatened and endangered species, the board of trustees for the Michigan chapter of The Nature Conservancy, and in various capacities with the Michigan Department of Natural Resources, the state Forest Service and the National Forest Service. He is the co-author of the Field Manual of Michigan Flora (2012), and helped establish a Michigan Flora website hosted by the University of Michigan Herbarium where researchers, field biologists and conservationists can exchange up-to-date information about the identification and status of Michigan species.

The following is a brief outline of his talk which will be followed by a guided hike in Ojibway Prairie:
Prairies have always been rare and scattered as far east as southern Ontario; a part of our natural heritage that is a window into past warmer and drier climates. But most of the factors allowing the survival of prairies, especially fire, have been eliminated or suppressed, and invasives and development continue to take a toll, so their decline is accelerating. Older specimen records in Michigan than are available for Ontario (1837-1838) show many prairie plants collected frequently -- often with habitats like "woods" or "dry woods" -- suggesting that the concept of "woods" back then was more like our savannas (real woodland plants -- Ginseng, Trilliums) were collected in "shady woods" or sometimes "damp woods"). Recent re-evaluation of prairie species in Michigan for the most recent review of the Threatened and Endangered species list has shown a great decline again in the abundance of prairie plants and everywhere, our prairie remnants are becoming smaller and more stressed. The Ojibway prairie now stands out as the largest protected pieces of prairie anywhere in the Great Lakes drainage.

Earth Day at Malden Park
Let's celebrate Earth Day 2015 by ditching the screen (phones, tablets, and tv's) and getting outside! Check here for a list of activities. Contact Averil Parent at (519) 253-7111 Ext. 290 or aparent@city.windsor.on.ca for more information.

Ojibway staff will be running a woodland and pond exploration activity, be sure to bring your walking shoes! The Friends of Ojibway Prairie will be running a meadow planting at Malden Park from 1-2:30pm as part of the day's activities. Bring a shovel!


Sunday April 26
10:00am – 3:00pm
FREE
Malden Park (Malden Road entrance)
FOOP Spring Cleanup
Join the Friends of Ojibway Prairie as we help beautify our local natural areas. Lunch provided.
Tuesday April 21 from 10:00 am to 3:00 pm

PRE-SCHOOL and YOUTH
Stay posted for details on our upcoming summer programs for children and youth.
---
ADULT PROGRAMS
Come See the Birds
This short hike in Ojibway Park highlights the colourful variety of migrating birds. Binoculars/Cameras welcome! Friday May 1 from 10:00 to 11:00 am





VISA, MasterCard and Debit card are accepted for in-person registration. There is a 10% discount for families and seniors. Fees are higher for non-residents of Windsor.