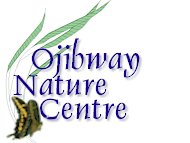 LINKS
Ojibway Nature Centre
Site Map & Links
Map of Ojibway
BIRDING
Back to Latest Sightings
PAST MONTHS

April 1998
March 1998
February 1998
January 1998
December 1997
November 1997

May 1998 Sightings in the Windsor Area




Check out the Pelee Birding Festival page for information on May events at Point Pelee National Park. The daily Pelee summaries below are provided by Karl Konze, Sarah Rupert and Dave Martin, Point Pelee National Park.

Friday, May 29: Visit our native plant sale on Sunday afternoon.

Bird migration has slowed to a trickle. Swainson's Thrushes have been heard calling overhead each evening but few warblers are in evidence. Black Oak Heritage Park had Mourning, Blackpoll, Chestnut-sided, American Redstart and Magnolia Warblers today (Fred Urie).

New dragonflies for the season include Eastern Pondhawk (yesterday) and Black Saddlebags (today) at the nature centre. Yesterday evening the prairie was ablaze with the flashing lights of thousands of firefires.

Monday, May 25: Reports from Little River, on the east side of Windsor, today include 4 Ring-necked Pheasants, 11 Willow Flycatchers and the following warblers: Yellow (63), Magnolia, American Redstart, Northern Waterthrush, Wilson's, Canada and Mourning (by Fred Urie).

Damselflies and dragonflies are now a common sight on local ponds. Species recorded so far this spring include Fragile Fork-tail, Eastern Fork-tail, Common Green Darner, Common Baskettail, Eastern Pondhawk, Dot-tailed Whiteface, Common Whitetail, Twelve-spotted Skimmer, Four-spotted Skimmer, and Painted Skimmer.

Sunday, May 24: Butterflies such as Hobomok Skipper, Silver-spotted Skipper, Viceroy, Northern Pearl Cresent, Red-spotted Purple, Eastern Tailed Blue, Giant Swallowtail, Black Swallowtail and Tiger Swallowtail are being seen this weekend at Ojibway. Fireflies are beginning to become a common sight in the evenings. The following wildflowers were in bloom along the trail through the nature reserve on Saturday: racemose false solomon's seal, yellow star-grass, Ohio spiderwort, southern blue flag, blue-eyed grass, false toad flax, Canada anemone, woodland strawberry, wild geranium, arrow-leaved violet, hoary puccoon and two-flowered cynthia.

[Pelee summary] Migratory bird activity remained slow this morning. Aside from Yellow Warbler, low numbers were reported scattered throughout. These included American Redstart, Common Yellowthroat, Wilson's, Canada, Mourning and Connecticut Warblers. The rarest find so far today was an adult male Summer Tanager. It was heard singing and could be seen foraging with a male Scarlet Tanager. A Red-headed Woodpecker, seen nearby, added extra colour. Other sightings include both cuckoo species, our regular Eastern Screech Owl, and a 1st summer plumaged Little Gull at the tip. Additional highlights reported since our last report was a calling Chuck-will's Widow by the Visitor Centre (2:00pm), a Kentucky Warbler at Tilden's Woods and several Olive-sided Flycatchers. Apparently the water level at Hillman Marsh has been dropping steadily over the last little while as a result of the heat wave. Now some areas are supporting various shorebird species. It should be worth checking out. Monday, May 18: [Pelee summary] Another quiet morning greeted smaller crowds, but good views of some rareties were had by many. The Sparrow Field was very productive this morning with sightings of Golden-winged, Connecticut and Mourning Warblers. A wayward Dickcissel was also heard flying over the field. A cooperative Yellow-breasted Chat seen by many this morning and the Screech Owl was again viewable from the Woodland Nature Trail. Yellow-billed and Black-billed Cuckoos were noted again today. Eastern Wood Peewee and Great Crested Flycatcher were vocalizing in good numbers. The Mourning Warbler north of the Visitor's Centre was seen again today for the fifth day straight. Yesterday afternoon brought additional sightings of a singing male Cerulean on the Woodland Nature trail and scattered sightings of Mourning and Connecticut.

Friday, May 15: [Pelee summary] Bird numbers continue to decline slowly from the influx a few days back. The stationary high pressure system that is located above southwestern Ontario is to blame. As well, the warm temperatures are limiting song mainly to the morning. Nevertheless, quite a few birds are still around and should be easy to see (or hear). A few of the more interesting sightings include 2 Kentucky Warblers, 2 Prairie and single Hooded, Worm-eating and Golden-winged Warblers. Later arriving migrants (ie. cuckoos, flycatchers, and Wilson's Blackpoll and Tennessee Warblers) are also being seen in good numbers now except for Connecticut Warbler. While none have been confirmed so far, this is about the time that the first few could be expected. At the tip, a rare 1st alternate plumaged male King Eider was seen offshore. Also, along the west beach, a Northern Mockingbird has been regularly reported. Two noteworthy sightings were also made late yesterday. Five American Avocets were seen flying north over Hillman Marsh, and male Cinnamon Teal/Blue-winged Teal hybrid was reported from Triangle Marsh just north of Tilbury, Ontario. Bird numbers are expected to decline slowly over the next couple days as this hot and humid weather continues to dominate.

Wednesday, May 13: [Pelee summary] Excellent birding continued this morning and the tip was the place to be once again. A significant movement of reverse migrants was observed. All one had to do was stand at the tip and wait for the birds to land in a tree in front of you before they continued further south out over the lake. In the flurry of activity, two to three Summer Tanagers and a Hooded Warbler were observed. Also scattered throughout were several Northern Parulas and a good number of both Rose-breasted Grosbeaks and Scarlet Tanagers. Other birds of note reported were a couple of Cerulean Warblers, Golden-winged Warbler, Mourning Warbler, another Hooded Warbler and Yellow-breasted Chat, and our first Blackpoll Warbler of the spring. Tennessee Warblers have also begun to move through and were heard scattered throughout.

Noon hour brought the report of a Prothonotary Warbler in its traditional location at the ponds in the north end of Tilden's Woods. The bird was easily visible from the boardwalk and enjoyed by many.

Tonight's weather suggests the possibility of scattered showers and a light south wind, which could prove to be good for bringing down new migrants.

Tuesday, May 12: [Pelee summary] The Tip continues to be the hot spot in the Park with a flurry of activity noted this morning. Kentucky Warblers were seen by many near the train loop and south of the Visitor's Centre on the main road. Song was abundant this morning leading to sightings of rareties including Cerulean Warbler and a young male Dickcissel. A wide variety and large number of warblers were noted (20+ species) A Yellow-breasted Chat was found singing at the south end of Sparrow Field. Activity appeared limited to the area south of the Visitor's Centre this morning, but reports of some birds in the northern part of the park are trickling in as some birds move north. The immature Little Gull was viewed again today by many at the Point. This has been one of the most active days of this year's migration.

Thursday, May 7: Lots of bird activity today in Windsor. Wood Thrush was heard again singing at Ojibway Park this morning. From Black Oak Heritage Park Fred Urie reports Rose-breasted Grosbeak, Catbird, Northern Oriole, a pair of Kingfisher, Spotted Sandpiper, Great Egret, Warbling and Blue-headed Vireos, American Pipit, Indigo Bunting, Black and White, Nashville, Prairie and Yellow Warblers. The Prairie Warbler was located 50 m northwest of the pond in the middle field area of the park. Closer to the river Blackburnian, Hooded, and Palm Warblers were reported. The Hooded Warbler was 600 m from river in middle of cottonwoods on bike path near surveyor stake. At Tallgrass Prairie Heritage Park, Nashville, Northern Parula, Black-throated Green, Common Yellowthroat and Yellow Warblers, were reported together with Northern and Orchard Orioles, and Warbling and Blue-headed Vireos.

Wednesday, May 6: In Windsor's Memorial Park Fred Urie reported Black-throated Green, Black and White, Nashville, and Blue-winged Warblers, Northern Waterthrush, Ovenbird, Blue-headed and Warbling Vireos.

[

Pelee Summary] - Bright sunshine greeted visitors this morning for the first time in many days and bird activity increased once again in response to the generally benign conditions. Baltimore Orioles were definitely more conspicuous at the tip as were Rose-breasted Grosbeaks. Several Red-headed Woodpeckers added colour to the show. Other arrivals reported this morning included several Blue-winged and Chestnut-sided Warblers. Rarer sightings included Golden-winged, Cerulean, Prairie and Hooded Warblers, Orhard Oriole and an early Yellow-billed Cuckoo. In all 20 species of warbler have been reported so far today (3:40 pm). An obvious reverse migration also took place in the first few hours of the day. Blue Jays were especially obvious. Other birds observed decreasing in numbers include White-throated Sparrows, Ruby-crowned Kinglets and Yellow-rumped Warblers, although all are still common. A late winter-plumaged Red-throated Loon was also seen flying overhead.

A few additional sightings reported late yesterday afternoon included a rare orange variant of the Scarlet Tanager (our first Tanager of the spring) and our first Black Tern. Elsewhere,outside the Park, Harrow Sewage Lagoon continues to have good conditions for shorebirds. However, yesterday's tally only included 88 Dunlin, 1 Killdeer and 1 Lesser Yellowlegs. Blenheim Sewage Lagoon had similar species with the addition of a few unidentified peeps (flying away) and a few Northern Shovelors and Ruddy Ducks. Expectations are high that much more is to come. In fact, several fields just north of the Park have flooded areas that have been productive. A high total of 47 Lesser Yellowlegs was reported from one such pond today. Another had a small flock of Least Sandpipers.

Donald and Lillian Stokes, who just arrived in the Park, reported that Crane Creek, Ohio had a movement of birds in overnight as well. They said that about 20 species of warbler had been reported there today.

Tuesday, May 5: A Wood Thrush was singing today along Ojibway Park's Pin Oak Trail. A female Rose-breasted Grosbeak was visiting the Nature Centre's feeders at Ojibway Park. Gunther Preuschat reported a Red-headed Woodpecker coming into a backyard feeder at Howard and Cabana in Windsor.

A very unusual snake was brought into the Ojibway Nature Centre today. Gerry Tousignant brought in a Milk Snake that he had found in his backyard. The young snake is currently on display at the Nature Centre.

[Pelee summary] - Song was dominated by Eastern Towhee and Carolina Wren. At the Tip, an American Pipit was sighted again, along with 2 Horned Grebes. A Common Loon was heard calling through the mist, though it was not seen until afternoon from the West Beach parking lot. Birders were delighted to see a Golden-winged Warbler, which quickly flew north from the Tip and out of sight. Blue-headed Vireos and Hermit Thrushes were still being seen in good numbers. Warbling Vireo, Rose-breasted Grosbeak and Indigo Bunting were also reported today. The LeConte's Sparrow was seen well into yesterday afternoon, though there have been no reports today.

Monday, May 4: Rose-breasted Grosbeak, Pheasant and Sora were all reported from SpringGarden area today by Josie Hazen.

[Pelee summary] -Song was mostly limited to White-throated Sparrows, Black-throated Green Warblers, Carolina Wrens and Ruby-crowned Kinglets. At the Tip, 1 Common Loon, 8 Willets, 1 American Pipit and Sedge Wren greeted the first wave of birders. The Willets put on a great show flying around and landing on the Tip several times.

Tilden's Woods has been quiet so far today, but other parts of the Park have produced pockets of warblers, mostly Yellow-rumped, Black-throated Green, Nashville, Palm and Black-and-white. Most birders found Blue-headed (Solitary) Vireo and Hermit Thrush. A few Catbirds, Rose-breasted Grosbeaks and a Great Crested Flycatcher were reported. A LeConte's Sparrow sang early along the bike trail opposite the staff bunkhouse and has been seen by several birders later in the morning.

Sunday, May 3: Ovenbird, Yellow-rumped Warbler, Rufous-sided Towhee were present at Ojibway Park along the Prairie Path. Many flowering trees and shrubs are in full bloom and will attract a number of songbirds. A male Rose-breasted Grosbeak was visiting Ojibway Nature Centre's feeders.

Chorus Frogs and American Toads continue to sing in Ojibway Park.

[Pelee summary] - Foggy conditions greeted birders first thing this morning, but bird activity decreased a little compared with the past couple of days. Aside from the White-throated Sparrows, there was a lot less song. Also still common are Ruby-crowned Kinglets, Yellow-rumped Warblers and in the right habitat, Palm Warbler. With only a little effort, most birdwatchers are able to find Blue-headed Vireo and Black-throated Green, Black-and-white and Nashville Warblers. In addition, a Hooded and Prothonotary Warbler were reported again today, but further north in the Park. Perhaps they are the same birds reported yesterday? Nearby, a Blue-winged Warbler sang.

Small pockets of warblers are being reported throughout the Park. Others not mentioned yet today include Pine Warbler, Blackburnian Warbler, Chestnut-sided, Ovenbird and apparently both waterthrushes.

New arrivals today included Magnolia Warbler, Orchard Oriole, Great Crested Flycatcher and 3 Willets at the tip. Rusty Blackbird continue to be reported from many of the swampy areas in the Park, as well as the odd Evening Grosbeak. One highlight not mentioned on yesterday's update was a "Gambel's" race of the White-crowned Sparrow.

Saturday, May 2: A male golden crowned kinglet was reported from LaMarsh woods, Wheatley.

[Pelee summary] - New arrivals today included a male Prothonotary Warbler, our second Hooded Warbler (male) (the first was reported on April 12th!), a few Warbling Vireos, Chestnut-sided Warbler and Swainson's Thrush. Other highlights were a couple of Sedge Wrens, White-eyed Vireo, a cooperative Red-headed Woodpecker, several Northern Waterthrushes, and a few more Nashville Warblers.

Friday, May 1: Trees are rapidly leafing out in Windsor but Point Pelee appears to be lagging behind by about two weeks. In Windsor blooming shrubs and trees this week include Wild Crab Malus coronaria, Sassafras Sassafras albidum, Pawpaw Asimina triloba and American Plum Prunus americana.

[Pelee summary] - Overnight rain associated with a slowly expanding warm front brought a nice movement of birds into the Park for the 1st. White-throated Sparrows and Ruby-crowned Kinglets were abundant as were Field Sparrows and Chipping Sparrows. In amongst them were our first White-crowned Sparrows for the spring. Over the past few days, and including today, several Grasshopper Sparrows have also been reported. As for warblers, 16 species have been reported so far today. This includes: Blue-winged Warbler, Orange-crowned, Nashville, Yellow, Magnolia, Yellow-rumped, Black-throated Green, Black-throated Blue, Blackburnian, Cerulean, Pine, Palm, Black-and-white, Ovenbird, Northern Waterthrush and Common Yellowthroat. Aside from Yellow-rumped, Black-throated Green, Palm and Common Yellowthroat, most are being seen as singles or low numbers. Other birds of note this morning was a Sandhill Crane, White-eyed Vireo (2), Red-headed Woodpecker (1), Lincoln's Sparrow (2), Rose-breasted Grosbeak (1), and Northern Oriole (1).
---
Send reports of your latest sightings to:
Ojibway's web site: Paul Pratt, 519-966-5852 (ojibway@city.windsor.on.c a)
Essex County Field Naturalist's: Jim McAllister, 519-254-1854 (home)
Windsor Star: Tom Hince, 519-326-4354 (home)
Detroit RBA (Michigan and south-western Ontario): Karl Overman, 248-473-0484 (home)