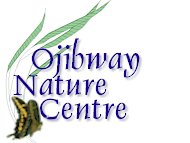 Peche Island
---
Peche Island was acquired by the City of Windsor on November 1, 1999. Formerly this 35 hectare (86.5 acre) island was managed as a provincial park by the provincial government. Old ruins on the island date back to the summer estate of Hiram Walker in the early 1900s.
The island lies 330 metres off the Detroit River shoreline at the eastern edge of Windsor. Lakeview Marina affords a good view of the island from the mainland.
From November through March large numbers of waterfowl, especially Canvasback, Redhead, Lesser Scaup, Common Goldeneye and Common Merganser can be found in the nearby waters. Peregrine Falcons and Bald Eagles are often attracted by these large flocks and can sometimes be seen perched in the island's larger tree tops. During the late winter of 2011 up to 32 Bald Eagles were attracted to the area around the island by the open water and abundance of food.
There is no water taxi service to the island but boaters, canoers and kayakers can enjoy the island's trails and beaches.
Beavers have recently settled on Peche Island and signs of their activity are easily found.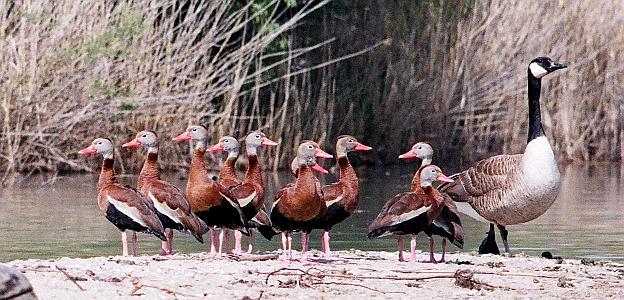 A flock of the very rare Black-bellied Whistling-Ducks visited Peche Island on on April 15, 2010 (photo by Alan Wright). Back to the top!

---

To send comments or questions:
Information last updated : June 2011
URL of this page: http://www.ojibway.ca/peche.htm
Copyright © 2001. All rights reserved. You are on a City of Windsor Web Site.