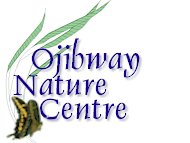 SOUTHWESTERN ONTARIO

Links to Natural Areas in the Windsor region
---
Here are a few of the many exciting natural features found in the Windsor area. Click here for great birding sites in the local region.
ESSEX COUNTY
KENT COUNTY
WALPOLE ISLAND FIRST NATION
---

To send comments or questions:
Information last updated : April 2012
URL of this page: http:///www.ojibway.ca/trips.htm
Copyright © 2001-2012. All rights reserved. You are on a City of Windsor Web Site.