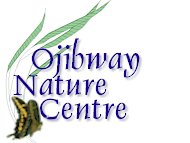 LINKS
Main Menu
Site Map & Links
Map of Ojibway

Ojibway Prairie Complex
Spring Garden Natural Area
Black Oak Heritage Park
Tallgrass Prairie Heritage Park
Ojibway Prairie Provincial Nature Reserve

Black Oak Heritage Park
---
Of the five natural areas which make up the Ojibway Prairie Complex, Black Oak Heritage Park is located closest to the Detroit River. The park and surrounding lands have a rich cultural as well as natural heritage. Early explorers reported the presence of Huron Indian corn fields along this part of the river. By 1749, the French had settled here, their fields replacing those of the Hurons. Their farmsteads represent the first major European farming community in Southern Ontario. Originally referred to as Petite Cote (Little Coast), the site later became known at la Cote de Misere (The Coast of Misery) because the sandy soils lost their fertility and farming was no longer productive. Industrial development threatened the site up until 1989 when, as part of a larger land deal, the land was donated to the City of Windsor as use as parkland.
The vegetation of Black Oak Heritage Park is made up of a variety of savanna and woodland species. In addition to the abundance of open, Black Oak woodland it is the best local site to see American Chestnuts. In the early 1800's an area on the edge of Windsor called "Chestnut Grove" likely referred to this area.
---

To send comments or questions:
Information last updated : 10 January 1999
URL of this page: http:///www.ojibway.ca/blackoak.htm
Copyright © 1999-2002. All rights reserved. You are on a City of Windsor Web Site.