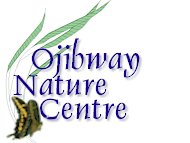 LINKS
Main Menu
Site Map & Links
Map of Ojibway

Local CBCs

Detroit River Christmas Bird Count
---
The Detroit River bird count is held each year on New Year's Day. The CBC includes both the American and Canadian sides of the Detroit River. The totals provided on this page are for the thirty percent of the count which falls in Canada. The Ojibway Prairie Complex and Detroit River shoreline account for the majority of coverage in Windsor.
2007 FIELD OBSERVERS: Karen Cedar, Paul DesJardins, JoAnn Grondin, Shirley Grondin, Dan Loncke, Bonnie Ross, Kathy Lesperance, JP Marentette, Mary Montsch, Ron Muir, Jacques Nicoletti, Paul Pratt, Ian Woodfield.
The list below is divided into 9 columns: SPECIES and the results for 1998, 1999, 2000, 2001, 2002, 2003, 2004, 2005, 2006 and 2007. Species recorded during count week but not on count day are shown as (CW).