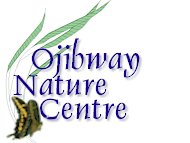 LINKS
Ojibway Nature Centre
Site Map & Links

Local CBCs
1997 results

1998 Cedar Creek Christmas Bird Count
---
The Cedar Creek CBC covers the central southern portion of Essex County, Ontario including Kingsville, Harrow, McGregor, Essex and a portion of the Lake Erie shoreline. The fourteenth Cedar Creek CBC on December 19th, 1998 attracted thirty-nine participants who tallied 94 species and 38,085 individual birds. Record high counts were observed for seventeen species (numbers in bold) including Red-bellied Woodpecker, Tufted Titmouse, Carolina Wren, Eastern Bluebird and American Robin. Horned Grebe, Northern Shoveler, Ruddy Duck, Little Gull and Lincoln's Sparrow have been recorded on only a few previous counts. American Coot, Barn Swallow and Northern Rough-winged Swallow were new to the Cedar Creek CBC, bringing the total number of species recorded on all counts to 138.
The excellent results this year (only one species off the record high count of 95 species in 1994) was probably due to the record mild temperatures during the first three weeks of December and the persistence of all observers.
PARTICIPANTS: Area 1 Kingsville: (59 sp/12.5 party hrs) Tom Hince, Ethan Meleg, Dean Ware. Area 2 Cedar Beach: (50 sp/21.5 party hrs) Betty Learmouth, Denise Hartley, Paul Desjardins, Muriel Kassimatis, Margaret Calder, Ron Muir, Ruth Junge, John Moore, Peggy Hurst, David D'hondt, Bob Wickett. Area 3 Gesto: (48 sp/31.5 party hrs) Anne & Brian Barbour, Bonnie Foley, Bernard Beneteau, Allan Merritt, Bernard Calhoun, Hank Hunt, John Zoch, Shirley Grondin, JoAnn Grondin, Jim McAllister, Phil Roberts, Andy Garlatti, Patricia Rhoads. Area 4 S. Colchester: (64 sp/17 party hrs) Steve Pike, Thomas Hurst, Keith Burk, Jim Burk, Jeff Larson, Randy Horvath. Area 5 Harrow: (52 sp/12.5 party hrs) Paul Pratt, Elaine Sinnott, Karen Cedar, June Hurley, Lynda Corkum. After a long day of birding everyone descended on Tom and Peggy Hurst's for the tally and a pot luck dinner.
The list below is divided into four columns: (SPECIES); (#) the number of counts recording this species; (MAX) maximum number recorded in any prior count; (1998) results for 1998 count. Species recorded during count week but never on the count are shown as (cw).