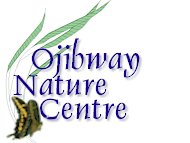 LINKS
Ojibway Nature Centre
Latest Sightings


PAST MONTHS

1999
December
November
October
September
August
July
June
May
April
March
February
January
1998
December
November
October
September
August
July
June
May
April
March
February
January
1997
December
November

January 2000 Sightings

Wednesday, Jaunary 12: The first reptile of the year was a torpid painted turtle found along the edge of the creek in front of the nature centre today.

Six American Robins and three Eastern Bluebirds were seen at the end of Washington Street in LaSalle on January 7. Other bluebirds were seen along Turkey Creek, west of Malden Road, during the Detroit River CBC.

Tuesday, Jaunary 4: The American Crow roost in Chatham reached a record 159,860 individuals counted on the St. Clair NWA CBC on January 3. In comparison the Essex roost has declined from approximately 97,0000 birds in December 1996 to 15,000 birds in December 1999.

The Detroit River Christmas Bird Count was held Saturday January 1. Count highlights included a Northern Shrike behind Bronson's Tavern on Sandwich Street, Northern Mockingbird at Russell and Mill, 32 Tufted Titmice, 10 Red-breasted Nuthatches and 9 Red-bellied Woodpeckers. For the complete results visit our CBC page.

Click hereBack to latest sightings.

You can receive daily reports of bird sightings from across Ontario by subscribing to OntBirds.