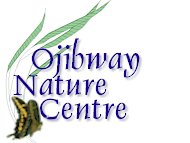 LINKS
Ojibway Nature Centre
Site Map & Links


PAST MONTHS

2000
March
February
January
1999
December
November
October
September
August
July
June
May
April
March
February
January
1998
December
November
October
September
August
July
June
May
April
March
February
January
1997
December
November

April 2000 Sightings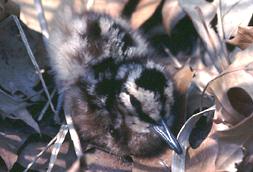 Sunday, April 30: Thousands of White Trilliums were at their peak of bloom at "For the Birds" near Harrow on Saturday. Other species in bloom there included Yellow Trout Lily, False Mermaid, Spring Beauty, Jack-in-the-Pulpit and Kidney-leaved Buttercup. Over at Holiday Beach C.A. White Trout Lilies and False Mermaid carpet the ground along the woodland trail on the west side of the picnic area.
Ojibway's birding trip on Saturday found no warblers at Point Pelee but located other birds such as Horned Grebe, Surf Scoter, Red-breasted Nuthatch, Purple Finch, Marsh Wren, House Wren, Winter Wren, Carolina Wren and Blue-grey Gnatcatcher. Butterflies seen at Pelee included Tiger Swallowtail, Spring Azure, Comma and American Painted Lady. Walking the new woodland trail at "For the Birds" we found Great Horned Owl (on nest), Blue-grey Gnatcatcher, Red-bellied Woodpecker, Hairy Woodpecker and White-breasted Nuthatch.
Sunday, April 23: New butterfly reports include an American Painted Lady (LaSalle) and Orange Sulphur (Malden Park) on Sunday, Red Admiral (Devonwood, Pelee) and Question Mark (Pelee) on Monday and Wild Indigo Dusky Wing, Eastern Tailed Blue (both at Ojibway), Juvenal's Dusky Wing and Black Swallowtail (in LaSalle) today.
Birds reported yesterday include Blue-gray Gnatcatcher (2), Blue-headed Vireo and Broad-winged Hawk at Devonwood C.A. and three House Wrens at Black Oak Heritage Park (Fred Urie).
Wednesday, April 19: Hepaticas, bloodroot, yellow trout lily, wild ginger, violets and woodland anemone are now out in bloom. Other spring wildflowers such as white trillium and mayapple are emerging but still in bud.
Tuesday, April 18: There is an albino (or partial albino) American Robin next to the Roseland Golf Course here in Windsor on McCrae St. (between Kennedy Dr. E. and Roseland Dr. E.). It was reported by Bob Hayes who said it frequents a cedar hedge along the street.
Low water levels along the Canard River at Canard Drive and Big Creek at Creek Road are attracting good numbers of Pectoral Sandpipers, Lesser Yellowlegs and Greater Yellowlegs.
We have received many reports of new arrivals in recent days including: Brown Thrasher and calling American Toads on April 16, Six-spotted Tiger Beetle, Juvenal's Dusky Wing and Northern Brown Snake on April 15, Yellow-throated Warbler on April 14 (at Point Pelee by Fred Urie), Purple Martin (at Big Creek) on April 12, Ruby-crowned Kinglet and Northern Mockingbird on April 12.
Saturday, April 8: First spring records for Winter Wren, Yellow-bellied Sapsucker, Brown Creeper, Hermit Thrush, Field Sparrow, Yellow-rumped Warbler and Forster's Tern were found in the Ojibway area by Fred Urie. Barn Swallow and Northern Rough-winged Swallow were reported from Little River.
Back to Latest Sightings.