March 2001 Sightings in the Windsor Area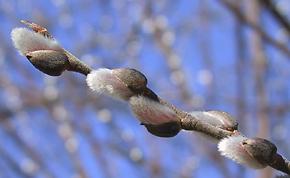 Phone line problems have prevented us from providing updates to this page over the past two months. We hope the situation will be resolved by early April.

The nature centre is coordinating efforts for the new Ontario Breeding Bird Atlas Project in the local area. Early spring is a good time to confirm nesting species such as Great Horned Owl, American Woodcock and Eastern Bluebird. more information

Friday, March 30: Rusty Blackbirds appeared yesterday in LaSalle. Watch for early spring butterflies such as Mourning Cloak and Comma to appear on sunny days.

Thursday, March 22: The Chorus Frogs have been the dominant sound of the nature reserve and Tallgrass Prairie Heritage Park since Monday. American Woodcock are now calling every evening aand can be heard along the Titcombe bikeway.

Friday, March 16: Both Fox Sparrows continue to visit the feeders at Ojibway. One was singing today despite the cold snowy conditions.

Thursday, March 15: The warm weather yesterday produced several first sightings for the year including Chorus Frogs (calling)Eastern Garter Snakes, Red-eared Slider, Painted Turtle, Snapping Turtle, Killdeer, American Woodcock and Turkey Vulture.

Tuesday, March 13: The first Great Egret of the spring was found by Randy Horvath and Jim McCoy along the Canard River today.

A pair of Bald Eagles have constructed a large nest on Peche Island. It is easily visible from the parking lot at Lakeview Marina on Riverside Drive. Only five other pairs of nesting eagles are found in Essex County.

Visit February 2001 sightings.

You can receive daily reports of bird sightings from across Ontario by subscribing to OntBirds.
---