December 2001 Sightings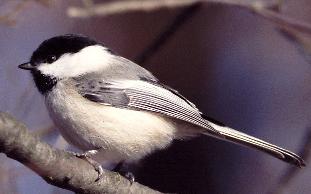 The very mild weather in December continued to just before Christmas. Spring Peepers and an Eastern Garter Snake were recorded on the Point Pelee Christmas Bird Count on December 17. Midland Painted Turtles were seen at Ojibway up to December 15. The last butterfly of the year was a single Mourning Cloak seen at Black Oak Heritage Park on December 18. Also at Ojibway we still have Eastern Chipmunks and Fox Sparrows coming to the feeders at month end.
Visit the Christmas Bird Count page for more information on this year's counts.
Wednesday, December 5: With temperatures at 18C it is not surprising that dozens of Dandelions Taraxacum officinale, and a few Sand Rockets Diplotaxis muralis, Red Clovers Trifolium pratense and Chinese Mustards Brassica juncea, are still in flower around the nature centre. Three Western Chorus Frogs were heard calling in Spring Garden Prairie this morning and a Midland Painted Turtle was seen basking in the pond at Ojibway Park.
Saturday, December 1: Highlights of the Ojibway field trip to Point Pelee Saturday included:
Two Harlequin Ducks along the Lake Erie shoreline between Wheatley Harbour and Hillman Marsh. The birds were close to the shore, about 100 m. south of Mersea Road # 3. A Snowy Owl was sitting in the open Onion Fields on the south side of Concession Rd. C, between Mersea Rd. 19 and East Beach Road. A Gray Catbird and two Chipping Sparrows were seen at the pond in front of the Point Pelee Visitor Centre and an adult Little Gull flew by the tip.
An amazing twelve species of plants were still in flower Saturday. Knapweed and several mustards were the most frequently seen along with a few native species such as Canada Goldenrod, Evening Primrose and Calico Aster and Ten-petaled Sunflower.
At Ojibway on Saturday 2 Red-headed Woodpeckers were seen in the nature reserve by Harry Kerr and 7 Fox Sparrows were found in Ojibway Park by Fred Urie.
Visit November 2001 sightings.