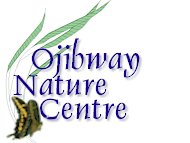 LINKS
Main Menu
Back to Latest Sightings


PAST MONTHS

2002
November
October
September
August
July
June
May
April
March
February
January
2001
December
November
October
September
August
July
June
May
April
March
February
January
2000
December
November
October
September
August
July
June
May
April
March
February
January
1999
December
November
October
September
August
July
June
May
April
March
February
January
1998
December
November
October
September
August
July
June
May
April
March
February
January

December 2002 Sightings in the Windsor Area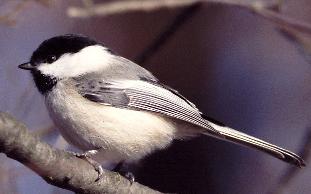 Monday, December 16: The 18th annual Cedar Creek CBC was held on December 14 and recorded 83 species which is the average total for this count. Highlights included two new species for the count: Lesser Black-backed Gull (1 adult along the Lake Erie shoreline at Cedar Beach) and Pine Warbler (1 in the Oxley Poison Sumac Swamp). New record high counts were established for Sharp-shinned Hawk (14), Merlin (3) and Cedar Waxwing (212). Only 1 Tufted Titmouse was found vs. 21 in 2001 (see comment below). The large American Crow roost in Essex increased from 61,647 in 2001 to 77,195. The complete count results are available on the results page.
Monday, December 02: The first snow storm of the season arrived this morning and concentrated birds around the centre's feeders this afternoon. In addition to the regular flock of House Sparrows the feeders attracted Common Grackle, Brown-headed Cowbird, Black-capped Chickadee, White-breasted Nuthatch, Northern Cardinal, White-throated Sparrow, Mourning Dove, Rock Dove, Blue Jay, House Finch, Am. Tree Sparrow, Dark-eyed Junco, Downy Woodpecker, Red-breasted Nuthatch (1) and Carolina Wren (2). The lack of Tufted Titmice is unusual since this species was so common earlier in the summer. West Nile Virus may have had a severe impact on the titmouse population this year.
Dave Milsom braved the snow and found a Northern Shrike in the Ojibway Prairie Provincial Nature Reserve and a Hermit Thrush at Spring Garden Natural Area today.
Visit November 2002 sightings.