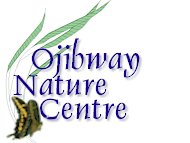 LINKS
Main Menu
Site Map & Links


PAST MONTHS

2002
December
November
October
September
August
July
June
May
April
March
February
January
2001
December
November
October
September
August
July
June
May
April
March
February
January
2000
December
November
October
September
August
July
June
May
April
March
February
January
1999
December
November
October
September
August
July
June
May
April
March
February
January
1998
December
November
October
September
August
July
June
May
April
March
February
January

January 2003 Sightings in the Windsor Area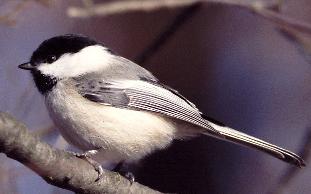 Saturday, January 25: The Nature Centre's birding trip along the Detroit River found most of the river ice covered but there was a nice concentration of waterfowl in the open channel next to Peche Island. Good numbers of Canada Geese, Common Goldeneyes, Canvasbacks, Redheads, Buffleheads, Common Mergansers and Mallards were present. Other sightings included 80 Mute Swans, 1 Ring-necked Duck, 2 Red-breasted Mergansers, 10 Hooded Mergansers, a few scaup of both species, 1 Pied-billed Grebe and 6 or more Bald Eagles (2 adults, 4 immatures). The best viewing locations are Lakeview Marina and Sandpoint Beach. The open water by the Little River Pollution Control Plant had hundreds of Mallards, several Black Ducks and at least 3 Gadwall.
The following day Matt Baker found three adult Bald Eagles near Peche Island bringing the total eagle count to seven!
Tuesday, January 07: David D'hondt found a Short-eared Owl yesterday at the hill in East Riverside Park. A Long-eared Owl has been roosting along the trail near the Little River toboggan hill since December 22. Great Horned Owls have been reported hooting at several locations recently. Spring is in the air for these early nesters!
A dozen Rusty Blackbirds have been daily visitors to the nature centre's feeders this week.
Wednesday, January 01: Twenty people celebrated the new year by participating in the Detroit River Christmas Bird Count today. Approximately 75 species were recorded for this Michigan/Ontario count. Preliminary results include the following highlights:
Tundra Swan (92) - Detroit River at mouth of Turkey Creek.
Northern Pintail (one male) - Detroit River at foot of Laurier in LaSalle.
Peregrine Falcon (adult pair) - Detroit River shoreline at Morton Drive and also Ojibway Shores.
Belted Kingfisher (1) - Turkey Creek north of Todd Lane.
Tufted Titmouse (7) - low count!
Brown Thrasher (CW) - Ojibway Prairie Provincial Nature Reserve.
American Robin (4) and Eastern Bluebird (6)
Chipping Sparrow (1) - field south of Black Oak Heritage Park.
The complete tally is available on the results page.
Visit December 2002 sightings.