May 2004 Sightings in the Windsor Area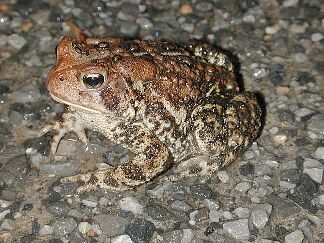 Friday, May 14: Birding has been a popular activity at Ojibway in recent days. The wooded trails can be very productive for warblers and other migrant songbirds. Belted Kingfishers are regularly seen along the creek in front of the nature centre. Indigo Buntings are setting up territories along Titcombe bike trail.
Hooded Warblers have been seen at Ojibway Park as recently as May 10, Spring Garden Natural Area, May 8, and Oakwood, May 4-10 (Fred Urie)
A male Kentucky Warbler was found by Fred Urie in the wooded southeast corner of Malden Park on May 8. The wooded edge of the pond often has a flock of migrant warblers and the small island in front of the Malden Park Visitor Centre has a pair of nesting Green Herons.
Monday, May 3: Red-breasted Gosbeaks are visiting the nature centre feeders. A male Cerulean Warbler and male Hooded Warbler were seen today along with many other warblers. The Hooded was seen foraging close to the ground next to the bridge along the Prairie Path trail.
Saturday, May 1: Ojibway's birding trip to Point Pelee today recorded an impressive 106 species. Highlights included over a dozen species of warbler (including Cerulean and Yellow-breasted Chat), four thrushes, three vireos, both orioles and an excellent variety of sparrows (including Lincoln's, Fox, Grasshopper and Clay-colored). Hillman Marsh C.A.held a nice flock of 29 Willets and a good variety of waterfowl.
Visit April 2004 sightings.