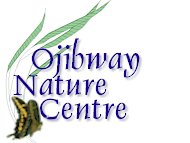 LINKS
Main Menu
Back to latest Sightings


PAST MONTHS

2004
July Aug
Jun May
Apr March
Feb Jan
2003
Dec Nov
Oct Sept
Aug July
Jun May
Apr March
Feb Jan
2002
Dec Nov
Oct Sept
Aug July
Jun May
Apr March
Feb Jan
2001
Dec Nov
Oct Sept
Aug July
Jun May
Apr March
Feb Jan
2000
Dec Nov
Oct Sept
Aug July
Jun May
Apr March
Feb Jan
1999
Dec Nov
Oct Sept
Aug July
Jun May
Apr March
Feb Jan
1998
Jan-Dec
1997
Nov-Dec

Latest Sightings in the Windsor Area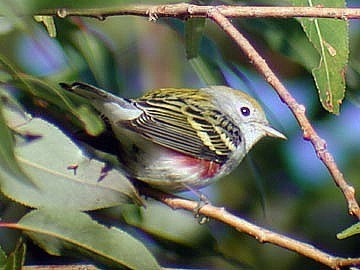 September 2004
Sunday, September 26: Memorial Park was a good spot for warblers today. Fred Urie saw Bay-breasted, Cape May, Black-throated Blue, Magnolia, American Redstart, Blackpoll, Northern Parula, Tennessee, Black-and-white, Black-throated Green and Chestnut-sided. Also recorded were Wilson's, Nashville and Blackburnian Warblers at Ojibway Park
Ojibway's field trip to Point Pelee on Saturday, September 25 found thirteen species of warblers along the Delaurier Trail. Hundreds of warblers were moving through the woods and along the edge of the marsh with many birds feeding within one or two metres of the observation platform. Blackpoll and Black-throated Green were the most common species with only a few Yellow-rumped Warblers recorded.
Saturday, September 11: Over 3,000 Broad-winged Hawks spent the night in wooded areas near Ojibway and could be seen circling low over the nature centre during the native tree and plant sale on Saturday morning.
The peak period for Broad-winged Hawk migration continues for another week or so. The hawk tower at Holiday Beach is generally the best place to observe hawk migration each fall. Visit the Holiday Beach Migration Observatory for more information and daily raptor counts.
Visit August 2004 sightings.