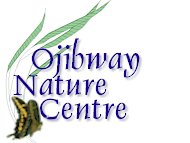 LINKS
Main Menu
Back to Latest Sightings


PAST MONTHS

2004
Nov Dec
Sept Oct
July Aug
Jun May
Apr March
Feb Jan
2003
Dec Nov
Oct Sept
Aug July
Jun May
Apr March
Feb Jan
2002
Dec Nov
Oct Sept
Aug July
Jun May
Apr March
Feb Jan
2001
Dec Nov
Oct Sept
Aug July
Jun May
Apr March
Feb Jan
2000
Dec Nov
Oct Sept
Aug July
Jun May
Apr March
Feb Jan
1999
Dec Nov
Oct Sept
Aug July
Jun May
Apr March
Feb Jan
1998
Jan-Dec
1997
Nov-Dec

January 2005 Sightings in the Windsor Area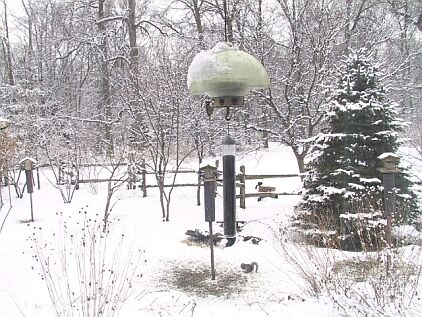 Sunday, January 30: An excellent variety of waterfowl can be found on the Detroit River despite the large amount of ice present. One of the best vantage points is the Lakeview Marina opposite Peche island. Paul Pratt birded the stretch between Sandpoint Beach and Lauzon Road today and found large numbers of Common Merganser, Common Goldeneye, Canvasback, Mallard, Greater Scaup, Canada Goose and Mute Swan with scattered Tundra Swan, Redhead, Ring-necked Duck, Bufflehead, Hooded Merganser and Red-breasted Merganser. Highlights included two adult Bald Eagles, 11 Great Blue Herons, 4 Long-tailed Ducks, 2 male White-winged Scoters, 1 male Surf Scoter and an adult Iceland Gull.
A possible female Barrow's Goldeneye was reported at the foot of Lauzon Road on Friday by Randy Horvath.
Friday, January 28: Recent bird sightings include a flock of 5 Rusty Blackbirds visiting a feeder on Conte Cres, next to the nature reserve (Mary Montsch). John Atherton reported a flock of 50 American Robins on Stuart St. in LaSalle on January 24. The flock of 7 Wild Turkeys first reported in December continues to be seen in LaSalle along Bouffard Road near Matchette.
Wednesday, January 19: The feeder window at the nature centre has been a popular spot lately. There was an American Robin seen today, Fox Sparrow (1 or 2 daily) and as many as 26 Cardinals at one time visiting the feeders.
Saturday, January 08: Six people managed to brave the snowstorm on Saturday morning for the first field trip of the year. Point Pelee was beautiful with every tree and shrub laden with fresh snow and temperatures much milder than the day of the Christmas Bird Count three weeks ago. While walking on the Woodland Nature Trail we noticed patches of snow, especially our tracks, sprinkled with tiny grey specks. They were thousands of snow fleas (Achorutes nivicolus) moving about on the surface of the snow. These tiny wingless insects belong to the order Collembola and are collectively known as springtails for their ability to flip themselves up to twenty times their own length.
Hawks were the special highlight of the day. Nine Rough-legged Hawks were seen at the tip and hunting over the marsh. The tip movement included Northern Harrier, Cooper's Hawk and an adult and immature Red-shouldered Hawk. Other good birds for the day included Snow Bunting, Yellow-rumped Warbler, Carolina Wren (in scope), Winter Wren, and Northern Mockingbird. The next trip is on Saturday, January 22. We will meet at 8:30 am at Pelee's tip parking lot.
Saturday, January 01: Highlights from Saturday's Detroit River Christmas Bird Count included 2 Great Blue Herons, 236 Mute Swans, 1 American Wigeon, 56 Ring-necked Ducks, 1 Ruddy Duck, 3 Bald Eagles, 1 Northern Goshawk, 2 Peregrine Falcons, a count week Iceland Gull, 4 American Robins and 1 Northern Shrike. The complete results for the Canadian side of the river are shown on the CBC page. A dark phase Gyrfalcon was recorded from the US side in Dearborn.
Visit December 2004 sightings.