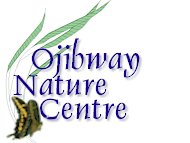 LINKS
Main Menu
Back to Latest Sightings


PAST MONTHS

2005
Mar Apr
Jan Feb

2004
Nov Dec
Sept Oct
July Aug
Jun May
Apr March
Feb Jan
2003
Dec Nov
Oct Sept
Aug July
Jun May
Apr March
Feb Jan
2002
Dec Nov
Oct Sept
Aug July
Jun May
Apr March
Feb Jan
2001
Dec Nov
Oct Sept
Aug July
Jun May
Apr March
Feb Jan
2000
Dec Nov
Oct Sept
Aug July
Jun May
Apr March
Feb Jan
1999
Dec Nov
Oct Sept
Aug July
Jun May
Apr March
Feb Jan
1998
Jan-Dec
1997
Nov-Dec

May 2005 Sightings in the Windsor Area

Wednesday, May 25: A Connecticut Warbler was seen today at Ojibway Park (David McNorton) and yesterday at Spring Garden (Fred Urie). other sightings today included Mourning Warbler (2) and Willow Flycatcher (2). Yesterday Fred Urie also reported a good variety of other warblers including Blackpoll, Cape May, Blackburnian, Tennessee, Ovenbird, American Redstart, Chestnut-sided, Black-and-White, Bay-breasted, Black-throated Green, Nashville, Canada and Wilson's.
Thursday, May 19: Ojibway Park, Tallgrass Prairie Heritage Park and Spring Garden Natural Area continue to attract good numbers of migrant birds this week.
Today: (Ojibway Park) Hooded Warbler (male on Pin Oak Trail at foot bridge, Fred Urie), Canada, Magnolia, Northern Parula, Tennessee, Chestnut-sided, Blackburnian, Black-throated green, American Redstart and Nashville Warblers
May 17: (Ojibway, Tallgrass Prairie and Spring Garden by Fred Urie) 15 Black-throated Green, 19 Chestnut-sided, 5 Blackburnian, 3 Black-and-White, 2 Northern Waterthrush, 25 Nashville, 7 Ovenbird, 2 Black-throated Blue, 2, Blue-winged, 1 Golden-winged, 5 Wilson's, 18 American Redstart, 3 Northern Parula, 5 Magnolia, 4 Tennessee and 2 Mourning warblers.
Tuesday, May 10: The centre's feeders continue to be very active with both species of orioles, Rose-breasted Grosbeak, White-crowned Sparrows, Ruby-throated Hummingbird, Tufted Titmouse, White-breasted Nuthatch and Red-bellied Woodpecker. A Yellow-throated Vireo and Hairy Woodpecker were seen behind the nature centre. Other local sightings include:
- a Scarlet Tanager and Blackburnian Warbler at Ojibway by Pam Blondin
- Eastern Wood Pewee, Kentucky Warbler and 9 other species of warbler at Devonwood C.A. by Fred Urie
- Red-headed Woodpecker at Ojibway Prairie Prov. Nature Reserve by Mary Montsch
- Gray-cheeked Thrush in LaSalle by Paul Pratt.
Friday, May 6: The warmer weather has led to the arrival of many new migrants at Ojibway. May trees are either in flower or greening up and insect activity is increasing. New birds seen today or yesterday include Spotted Sandpiper, Sora, Marsh Wren, Gray Catbird, Wood Thrush, Swainson's Thrush, Red-eyed Vireo, Warbling Vireo, Blue-winged Warbler, Blackburnian Warbler, Ovenbird, Common Yellowthroat, Orchard Oriole, Baltimore Oriole, Rose-breasted Grosbeak and White-crowned Sparrow (Fred Urie, Mary Montsch, Paul Pratt).
The nature centre feeders were very busy this afternoon with visitors such as chipmunk, woodchuck, Tufted Titmouse, Red-bellied Woodpecker, Purple Finch, Rose-breasted Grosbeak, American Goldfinch, White-crowned Sparrow, White-throated Sparrow and a male Indigo Bunting.
. Wednesday, May 4: Cool weather has reduced the pace of spring migration. Today's birding trip tp Point Pelee recorded only two species of warbler and small numbers of other migrants. However some exceptional birds were seen despite the conditions. Ontario's first Neotropic Cormorant was still at Wheatley Harbour and a Piping Plover was seen at the harbour's beach with a flock of Black-bellied Plovers and Ruddy Turnstones.
There was frost on the ground this morning while yesterday a passing snow flurry kept visitors bundled up from the cold.
Visit April 2005 sightings.