June 2005 Sightings in Windsor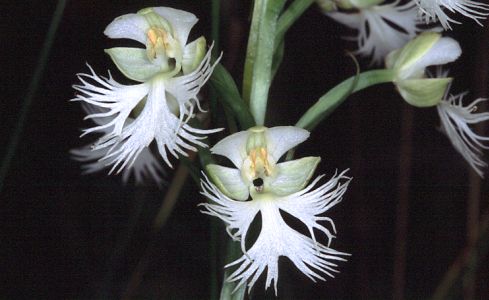 June 2005

Visit the Nature Centre's Upcoming Events page and ECFNC Activities page for upcoming programs.

Friday, June 10: Staff at the nature centre are coordinating the Windsor-Essex portion of the Ontario Breeding Bird Atlas Project and we would like to hear about any interesting sightings of nesting birds this summer. For more information on this project visit our atlas page.

Breeding warblers at the Ojibway Complex this month include Yellow, Common Yellowthroat, Chestnut-sided, Blue-winged, Ovenbird, American Redstart and Yellow-breasted Chat.

This is the first summer that Wild Turkeys are being reported in the local area. The county population has been increasing and this species will likely become common over the next few years.

Visit May 2005 sightings.

You can receive daily reports of bird sightings from across Ontario by subscribing to OntBirds.
---
Send reports of your latest sightings to:
Ojibway's web site: Paul Pratt, 519-966-5852 (ojibway@city.windsor.on.ca)
Detroit RBA (Michigan and south-western Ontario): Karl Overman, 248-473-0484 (home)

Rare Bird Alerts in Ontario & Michigan (These are taped messages, updated weekly.)
Point Pelee 519-322-2371
Detroit, Michigan 248-477-1360
Hamilton 905-381-0329
Oshawa 905-576-2738
Ottawa 613-860-9000
Sault Ste-Marie 705-256-2790
Toronto 416-350-3000 ext 2293
How to subscribe to OntBirds