December 2005 Sightings in the Windsor Area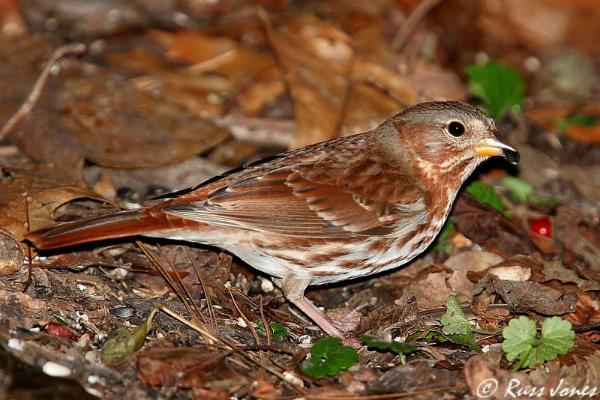 Visit the Nature Centre's Upcoming Events page and ECFNC Activities page for upcoming programs.

Highlights of the recent Christmas Bird Counts include:

Cedar Creek, Dec 17 - 87 species
Point Pelee, Dec 19 - 103 species
Tecumseh/Lakeshore, Dec 27 - 53 species
Holiday Beach, Dec 28 - 80 species
Detroit River (Windsor portion), Jan 1 - (65 species)

Saturday, December 3: The birding trip to Point Pelee and Wheatley Harbour today recorded 59 species. Highlights included several late migrants such as Horned Grebe, Pied-billed Grebe, Double-crested Cormorant, Killdeer,+5 adult Red-shouldered Hawks and Fox Sparrow. There were large flocks of scaup along the east side of the tip that included over 20 Surf Scoters and we had great looks at American Pipits foraging along the beach shoreline.

Thursday, December 1: This is the start of the winter birding season (Dec 1 to Feb 28). The nature centre feeders are attracting many species of birds with the return of cooler weather. Tufted Titmice, Black-capped Chickadees, Fox Sparrow and Pine Siskins are being seen from the viewing window.

A new Christmas Bird Count has been established for the south-western corner of the county that will include Holiday Beach C.A., Big Creek, some Detroit River shoreline and the lower part of River Canard. The count will be held December 28.

Visit November 2005 sightings.

You can receive daily reports of bird sightings from across Ontario by subscribing to OntBirds.
---
Send reports of your latest sightings to:
Ojibway's web site: Paul Pratt, 519-966-5852 (ojibway@city.windsor.on.ca)
Detroit RBA (Michigan and south-western Ontario): Karl Overman, 248-473-0484 (home)

Rare Bird Alerts in Ontario & Michigan (These are taped messages, updated weekly.)
Point Pelee 519-322-2371
Detroit, Michigan 248-477-1360
Hamilton 905-381-0329
Oshawa 905-576-2738
Ottawa 613-860-9000
Sault Ste-Marie 705-256-2790
Toronto 416-350-3000 ext 2293
How to subscribe to OntBirds