March 2006 Sightings in the Windsor Area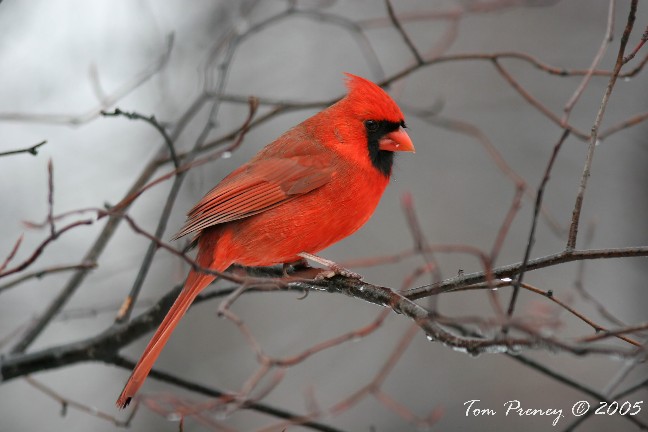 Visit the Nature Centre's Upcoming Events page and ECFNC Activities page for upcoming programs (updated March 6).
Visit our new bird photo gallery that contains bird photographs taken by park staff and visitors at Ojibway.
Thursday, March 30: The warm sunny weather today brought out the butterflies: Cabbage White, Eatern Comma and Mourning Cloak butterflies were seen at Ojibway. A Big Brown Bat was on the side of the nature centre's shed and the first Northern Brown Snake of the season was reported by Mary Montsch.
Wednesday, March 22: A new insect to science was discovered at Ojibway by researchers from the University of Guelph and named after the type locality. Loxocera ojibwayensis is a red coloured "rust fly", about 6 mm long. Its plant host is still unknown.
Friday, March 17: Eastern Phoebes, Song Sparrows and Rusty Blackbirds have arrived at Ojibway. The Essex Crow roost was down to 100 birds yesterday morning (compared to 37,000 birds in the winter).
Tuesday, March 14: The brief spell of warm weather over the weekend encouraged American Robins, Killdeers and more blackbirds to move into the region. In addition a few American Woodcocks, Eastern Bluebirds and Northern Flickers were reported. A few Chorus Frogs were heard singing in the provincial nature reserve on March 10.
Only 500 crows were in the Essex roost this morning so the birds may have started to migrate north.
Wednesday, March 8: American Woodcock should be arriving over the next few days as mild temperatures move in to our area. They can easily be heard (and sometimes seen) along the Titcombe bikeway which separates the Ojibway Prairie Provincial Nature Reserve and Tallgrass Prairie Heritage Park. The males begin their flight displays at twilight when it is still possible to pick out a silhouette against the fading light. Pick an evening when the wind is calm and temperatures are not too chilly.
Now is the time to clean out and install bluebird boxes and watch for the first waves of American Robins to return. Common Grackles and Red-winged Blackbirds have been widely reported in recent days.
Visit February 2006 sightings.