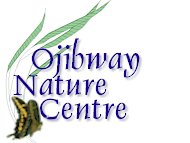 LINKS
Main Menu
Site Map & Links
Back to Latest Sightings


PAST MONTHS

2006
March Apr
JAN Feb

2005
Nov Dec
Sept Oct
July Aug
May Jun
Mar Apr
Jan Feb

2004
Nov Dec
Sept Oct
July Aug
Jun May
Apr March
Feb Jan
2003
Dec Nov
Oct Sept
Aug July
Jun May
Apr March
Feb Jan
2002
Dec Nov
Oct Sept
Aug July
Jun May
Apr March
Feb Jan
2001
Dec Nov
Oct Sept
Aug July
Jun May
Apr March
Feb Jan
2000
Dec Nov
Oct Sept
Aug July
Jun May
Apr March
Feb Jan
1999
Dec Nov
Oct Sept
Aug July
Jun May
Apr March
Feb Jan
1998
Jan-Dec
1997
Nov-Dec

May 2006 Sightings in the Windsor Area

Visit the Nature Centre's Upcoming Events page and ECFNC Activities page for upcoming programs (updated March 6).
Monday, May 22: The open grassy hillsides of Malden Park are the best local site for grassland birds. Today there were Bobolinks, Savannah Sparrows and Eastern Meadowlark singing in the park. Elsewhere at Malden Park there were two Olive-sided Flycactchers, Philadelphia Vireo, Willow Flycatcher and numerous warblers.
Saturday, May 13: Fred Urie reported the following migrants between the Nature Centre and Spring Garden Natural Area today: Blackburnian, Nashville (14), Black-throated Green (6), Black-throated Blue (4), Ovenbird (19), Canada (2), Chestnut-sided (13), Tennessee (5), Blackpoll (2), Northern Parula (3), Cape May, Black-and-White (5), Magnolia (9), Bay-breasted (4), Palm (2), Mourning, Northern Waterthrush, Blue-winged, American Redstart (3) and Hooded (1 male) Warblers, Yellow-throated Vireo (5), Philadelphia Vireo, Gray-cheeked Thrush and Bobolink.
Thursday, May 11: Ojibway's "Big Day Birding" at Point Pelee was held yesterday and recorded 120 species of birds. There are three more birding trips scheduled for Pelee on May 17, 20 and 24.
Ruby-throated Hummingbirds, Baltimore Orioles, Tufted Titmice and Rose-breasted Grosbeaks are coming to the feeders at the nature centre while warblers and other migrants have been reported in good numbers on park trails. Green Heron can usually be seen along the creek in front of the nature centre. Ring-necked Pheasant, Eastern Bluebird, Brown Thrasher, Orchard Oriole and Eastern Towhee have been reported in the provincial nature reserve.
Visit April 2006 sightings.