Latest Sightings in the Windsor Area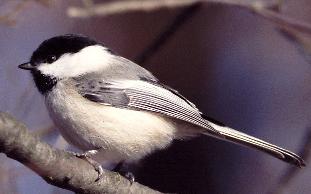 Friday, December 29: Environment Canada reported that this month has been the mildest December on record. The Holiday Beach Christmas Bird Count was held yesterday and the Lakeshore Count was held today. Marshes and creeks are ice free and dandelions can be found flowering in many places.
Monday, December 18: The cold weather in early December only lasted a week before mild conditions returned. Birders had excellent weather for the start of the Christmas Bird Count season. The 22nd annual Cedar Creek CBC (central Essex County) was held on December 16 under very mild conditions. Tentative results are 100 species recorded (plus 1 count-week) and about 59,000 individuals.
Four new species were recorded for the count (bringing the all-time total to 151 species):
White-fronted Goose (4) at Jack Miner's
Great Egret (1) Wigle Creek and Cedar Creek
Golden Eagle (1) For-the-Birds Woods, Harrow
Tree Swallow (1) Cedar Creek

Other unusual birds sighted included two Cackling Geese at Miner's, an adult Little Gull in Kingsville Harbour, Peregrine Falcon in Essex and Pine Grosbeak on the Greenway.
Other highlights included record high counts tied or exceeded for 9 waterfowl and 16 other species.
- Turkey Vulture (16)
- Bald Eagle (8)
- Cooper's Hawk (22)
- Peregrine Falcon (1)
- American Woodcock (1)
- Bonaparte's Gull (12,364)
- Red-bellied Woodpecker (78)
- Eastern Phoebe (2)
- Carolina Wren (47)
- Marsh Wren (1)
- Common Yellowthroat (3)

American Crows decreased from 37,220 last year to 22,714. The roost is located along County Road 8 on the west side of Essex (opposite the Canadian Tire Store).
Monday, December 4: Last week temperatures hit 20C but winter weather finally arrived and now our pond is covered in ice.
Sightings from the December 2 field trip to Point Pelee included late migrants such as Horned Grebe 2, Common Loon 3, Great Blue Heron 2, Black-crowned Night-Heron 1, Northern Pintail and Black Scoter. Hooded Mergansers were present at Sturgeon Creek, Santuary Pond and the tip.
The hawk watch at Holiday Beach ended on November 30. Over the past 13 weeks counters tallied 62,652 vultures, hawks and falcons flying by the viewing tower! 16 species were recorded this fall.
Visit November 2006 sightings.