December 2008 Sightings in the Windsor Area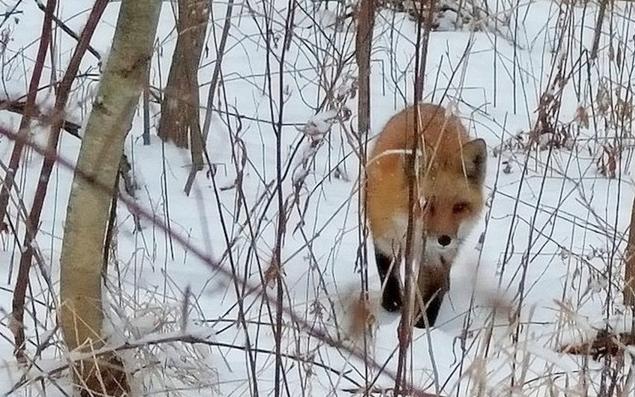 Monday, December 22: The Point Pelee Christmas Bird Count was held today. 91 species were recorded despite the -18C temperatures in the early morning. Highlights included Spotted Towhee (a new species for the count), 18 Sandhill Cranes, 124 Wild Turkeys and over 3,000 Common Goldeneye. The towhee has been present since November 11 and is usually seen at the tip along the path that leads to the east beach from the "42" sign. A male Eastern Towhee is present in the same area and the two are often seen together.
The 24th annual Cedar Creek CBC (central Essex County) was held on December 20 and tallied 85 species and 37,931 individuals. NE winds and a sunny morning produced an excellent hawk flight along the Lake Erie shoreline. Raptor totals included 26 Northern Harriers (count average is 12), 18 Sharp-shinned Hawks (record high count), 17 Cooper's Hawks, 5 Red-shouldered Hawks (tie for record high), 108 Red- tailed Hawks (record high), 31 Rough-legged Hawks (record high) and 1 Golden Eagle (second count record). Kestrel numbers were only half the long term average at 16.
A flock of 32 Sandhill Cranes were observed flying west along the shoreline at Colchester (only second record for count).
The large number of dead and dying ash trees may have contributed to the good numbers of woodpeckers including: Red-headed 3 (best count since 1989), Red-bellied 68 (second highest count), Yellow-bellied Sapsucker 1 (11th count), Downy 217 (record high), Hairy 22 (record high), Northern Flicker 65 (tie for record high).
Other record high counts included Carolina Wren 48, Golden-crowned Kinglet 99, Eastern Towhee 8, White-crowned Sparrow 154, Northern Cardinal 543 and American Goldfinch 627.
American Crows (9,022) have decreased each year since 2002. Their roost is located on the north side of Essex.
Monday, December 1: the formal hawk counting season ended November 30 at Holiday Beach. A new record for set for Golden Eagles this fall with 133 recorded flying by the hawk viewing tower. Visit the Holiday Beach Migration Observatory for more details.
The Ross's Goose seen at Canard River in late October and November was still present yesterday. Look for this bird between Malden Road and Canard Drive (reported by Len Jones).
Visit November 2008 sightings