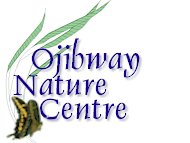 LINKS
Main Menu
Back to Latest Sightings


PAST MONTHS

2010
March
Jan Feb

2009
Jan Feb
Mar Apr
May Jun
July Aug
Sept Oct
Nov Dec

2008
Nov Dec
Sept Oct
July Aug
May Jun
Mar Apr
Jan Feb

2007
Nov Dec
Sep Oct
July Aug
May Jun
Mar Apr
Jan Feb
2006
Nov Dec
Sep Oct
July Aug
May Jun
Mar Apr
Jan Feb
2005
Nov Dec
Sep Oct
July Aug
May Jun
Mar Apr
Jan Feb
2004
Nov Dec
Sep Oct
July Aug
Jun May
Apr Mar
Feb Jan
2003
Dec Nov
Oct Sep
Aug Jul
Jun May
Apr Mar
Feb Jan
2002
Dec Nov
Oct Sep
Aug Jul
Jun May
Apr Mar
Feb Jan
2001
Dec Nov
Oct Sep
Aug Jul
Jun May
Apr Mar
Feb Jan
2000
Dec Nov
Oct Sep
Aug Jul
Jun May
Apr Mar
Feb Jan
1999
Dec Nov
Oct Sep
Aug Jul
Jun May
Apr Mar
Feb Jan
1998
Jan-Dec
1997
Nov-Dec

April 2010 Sightings in the Windsor Area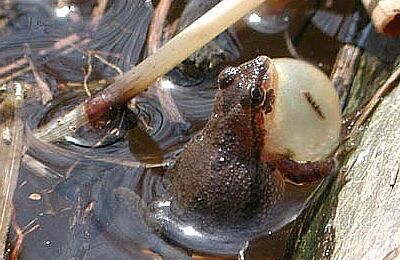 Chorus Frog


Friday, April 30: Large numbers of nocturnal migrants arrived overnight in Windsor. After several days of chilly northerly winds we had warm southernly winds overnight. Fred Urie reported Baltimore Orioles (13), Orchard Orile (2), Warbling Vireo (6) and several warbler species this morning betweeen Spring Garden Natural Area and Ojibway Park. The nature centre feeders have lots of White-throated Sparrows and our first migrant White-crowned Sparrows in addition to the regular feeder visitors such as Tufted Titmouse, Hairy Woodpecker, Red-belllied Woodpecker and White-breasted Nuthatch. Wood Thrush, Yellow-rumped Warbler and Black-and-White Warbler are singing in the trees around the nature centre. Mary Montsch reported the first Wood Thrush singing in the nature reserve yesterday.

Tuesday, April 27: The most common question we get after a burn in the prairie is "What are those big mounds scattered everywhere?" These are ant colonies that are built by several species of mound building ants. An ant colony can take six years or more to produce these large mounds and the colony can be active for 12 years or more. Ants promote mixing of plant and animal material in the soil which improves soil fertility. The mounds also provide microhabitat for plants that require soil disturbance for germination and growth.
Thursday, April 15: There was a prescribed burn carried out in the provincial nature reserve today that covered about 150 acres.
We had near record high temperatures (29C) and insects were evident. Butterflies sighted included Cabbage White, Tiger Swallowtail and Spring Azure. Several brightly coloured Grape-vine Epimenis moths and Common Green Darner dragonflies were also seen.

New spring arrivals today included Several Pine Warblers, Blue-headed Vireo, House Wren and Blue-gray Gnatcatcher (fide Fred Urie).

Tuesday, April 13: Tom Preney found a very early Green Heron at the Little River ponds this morning. Wednesday, April 7: Here is a summary of spring arrivals over the past week:
Dan Loncke found Yellow-bellied Sapsucker, Northern Flicker, Tree Swallow, Golden-crowned Kinglet (lots), Ruby-crowned Kinglet, Brown Thrasher, Rusty Blackbird and more at Little River this morning.

Other new arrivals at Ojibway include Field Sparrow (singing on April 1), Rough-winged Swallow (April 3, Fred Urie), Winter Wren (five on April 3 Fred Urie), Yellow-rumped Warbler (April 3, Fred Urie) and Chipping Sparrow (at feeders April 6).

The warm weather on April 2 had Chorus Frogs, Northern Leopard Frogs and American Toads singing in local ditches.

Thursday, April 1: Lands & Forests Consulting carried out a prescribed burn at Black Oak Heritage Park this afternoon. Approximately 34 acres of meadow and oak woodland were burned.
Visit March 2010 sightings

You can receive daily reports of bird sightings from across Ontario by subscribing to OntBirds. Other sources of recent sightings include eBird Canada and Tweets from Point Pelee
---
Send reports of your latest sightings to:
Ojibway's web site: Paul Pratt, 519-966-5852 (ojibway@city.windsor.on.ca)